Prabhas next film with Trivikram?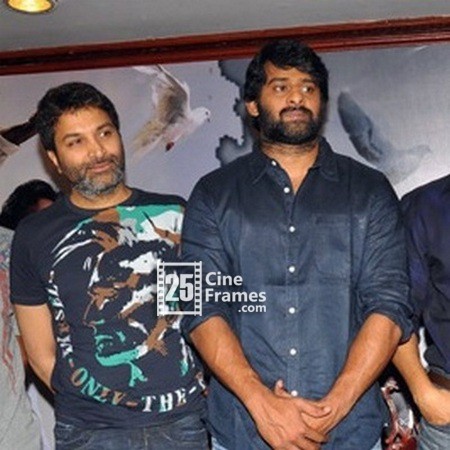 Hero Prabhas has reached that stage in his career wherein he can become the next challenger to the Tollywood throne purely out of his solo power. But he has gone ahead and invested his next two years for just one film 'Bahubali'. While the output of this risk is to be evaluated, it is heard that one man is doing his best to get Prabhas.
Anasuya paid Rs 1 crore? | Anushka Shetty Marriage & Husband details! | ileana D'Cruz Andrew Kneebone marriage details
He is none other than Trivikram Srinivas. Till now, Trivikram has never worked with Prabhas and it is heard that he is keen on joining hands with the young rebel star and exploit his potential.
Whether that will happen or not, sources from the director's camp say that Prabhas is very much in the hit list of the intellectual genius. It must be said that so far Trivikram has worked with heroes who have mass power but are soft looking. Prabhas is one guy who is a rugged macho man so this combination will be interesting if it materializes.
Anushka Shetty stops signing films for a Reason | Gopala Gopala Leaked Photos Pawan Kalyan Venkatesh | Shruti Haasan wants to become mother before marriage