Power star's emotional speech at Thank you meet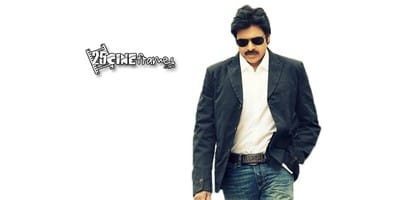 Power Star Pawan Kalyan made some sensational comments yesterday, at the 'Atharintiki Dhaaredhi' Thank You Meet. Pawan Kalyan spoke at length yesterday, in a very emotional and heartful manner.
Pawan Kalyan claimed about the piracy issue of Atharintiki Dhaaredhi that, "It is not piracy, It is a conspiracy. We have come to know that some big people from the film industry are involved in this issue. If you think the success of AD is going to make us forget everything, then you are wrong. I will not leave anyone of you. When the time is right, I will ensure that proper justice is meted out to the offenders.", said Pawan.
Pawan Kalyan spoke about Pawanism. "Pawanism is nothing but you. Pawanism is about living for the good of the society. Fans are my strength. Mee Kosam nenu pranaalu ivvalena? Meere naa power" he exclaimed. He also said " Neneppudoo "Jai Hind!'ani antanu enduku ani adugtaru andaru nannu, Nenu puttina ee nela, nannu mostunna na nela ki nenu salam chestunna!" He also requested fans to repeat the same with him and so they did.