Poonam Pandey's shock to censor board
Mahesh got a special invitation from Nagarjuna? | Mahesh requested Trivikram Srinivas? | Senior Actress comments on Samantha's Addiction for?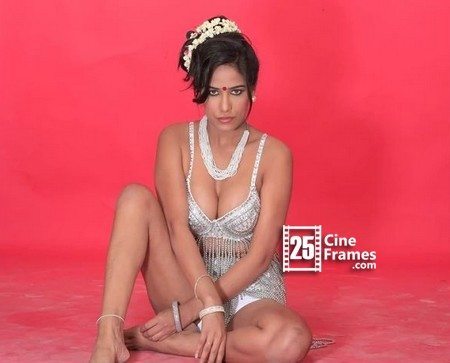 Poonam Pandey, who is set to attack Tollywood audience with her glamour is set to shock censor board with a huge set of nude scenes and lip lock episodes in the upcoming film "Malini and Co". Censor Board of Tollywood is a bit strict compared to Bollywood, in case of high glamour sequences.
RaviTeja Shock from Bollywood | Sunny Leone Unseen Photos Collection Pics | Heroines playing cricket for 'Memu Saitham' event
Till now, Censor Board might have come across lip lock scenes and at maximum bikini episodes. The nude scenes of Poonam Pandey will be a big shock to the censor board members. As per the sources, there are 8 nude scenes and unlimited lip lock episodes in Poonam Pandey's "Malini and Co".
Actress Nude Gifts for Rohit Sharma | Actress Anasuya had Tattoo on her chest | Jr.NTR Remake
Sunny Leone played a decent game by limiting herself in case of glamour. Poonam Pandey decided not to leave Tollywood at any cost and hence she came up with high rated 'A' content. Stay tuned to know the censor board's reaction on this venture.