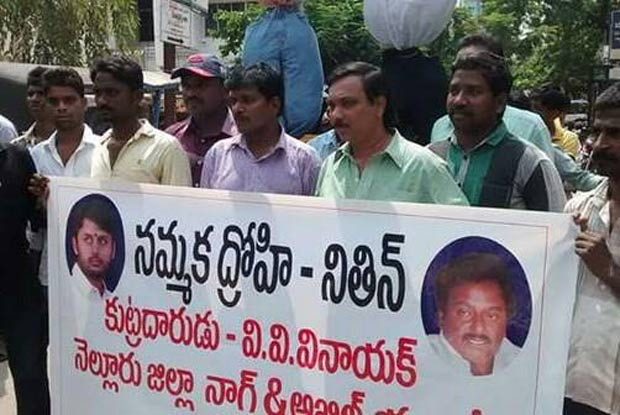 This photograph is all enough to clarify the type of disappointment that the Akkineni fans are experiencing since last night when the postponement news of Akhil Akkineni's debut film, Akhil. when an unsightly verbal attack on the film's unit on social media, glum fans have even come out in open with their protests.
This morning, Akhil fans associations in Nellore gathered on streets in huge numbers raising slogans against the film's producer Nithiin, calling him the mastermind behind the postponement. The angry fans did not even spare VV Vinayak, who otherwise is loved by everybody.
It is in these quite things that vulnerable fans should control their tempers and understand that no producer puts crores of his hard earned cash at risk by delaying the film. Fans should stand by their favorite stars in such difficult times and enjoy the film when it releases soon.