Pawan Kalyan Took A Look Test For His Next
Gabbar Singh of Tollywood, Pawan Kalyan is all set to start the shoot for his next movie, which is not titled yet.  The movie is said to be directed by S.J. Suryah at first, but now it is said the direction for the movie is done by Dolly.  The movie has marked its launch on 27th of April this year.  Pawan's previous movie Sardhar Gabbar Singh did not do well at the box office.
The movie is going to be produced by Sharrath Marar and Pawan is also going to take part in the production of the movie.  The movie was launched at the office of the producer Sharrath Marar.  There is no news about the story of the movie, but as per the sources it is said that it is a love story of a faction leader.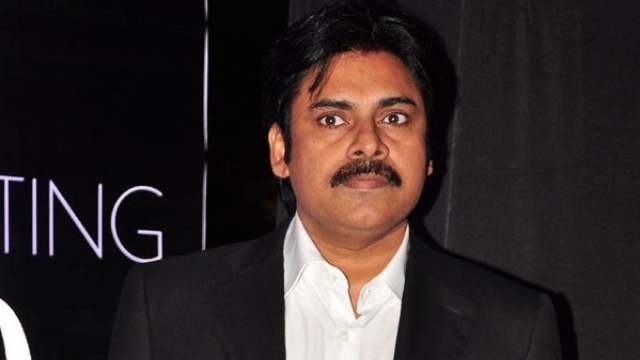 Pawan Kalyan look test for his next with Dolly
The story of the movie is written by Akula Siva, who is well-known for his writings.  Anup Rubens is going to score music for the flick.  The movie unit said that they will start the shooting in June as soon as the pre-production is completed, it seems like they are finally going to make a move on it.
For this movie, Pawan is going to don a new look as per the sources.  In order to check whether the look goes well on Pawan or not, the movie unit has decided to hold a look test for Pawan.  The look test went well and the picture of the new look of Pawan was out too.  Pawan has a change of hairdo for this movie in which he is looking completely as a new person.  If the movie starts it's shooting and the shooting goes as scheduled the movie will be released by end of November.