Pawan Kalyan party name is Jana Sena Party
Jana Sena Party Logo Explanation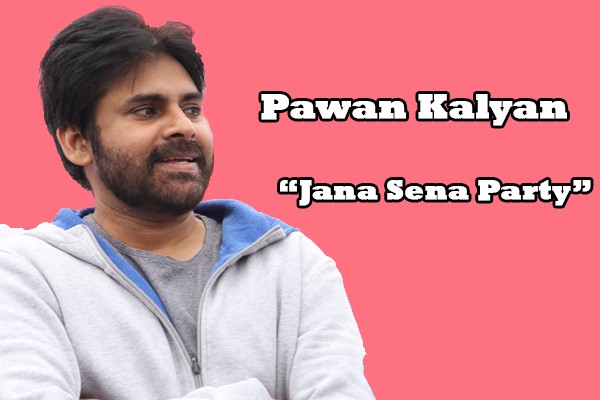 Power Star Pawan Kalyan has named his party as Jana Sena. The actor has met the election commission on Monday and submitted the registration of the name. He is set to officially announce his party name, logo and manifesto on March 14 at HITEX, Madhapur.
The preparations have all been done and the event will be telecasted live on all the news channels and the web media. Also, Pawan Kalyan will be making a speech for 45 minutes on his party and his decision for launching Jana Sena.
The actor will begin canvassing for his party from 15th March. More details on his party members and supporters are to be announced.