Pawan Kalyan Fans Are Very Very Deeply Hurted and Angry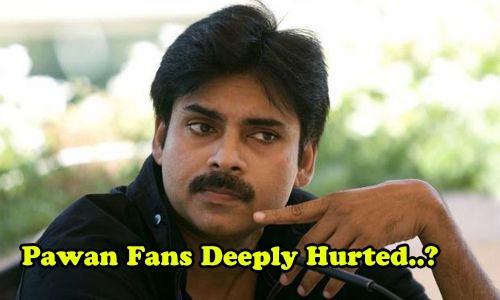 Power Star Pawan Kalyan enjoys a large fan following all across the planet and also the new religion PAWANISM may be a best proof to it. Now all his fans are feeling that their Pawan Kalyan has been insulated and that they got offended for not mentioning Pawan Kalyan within the Hyderabad Times Most Desirable Men 2014 category which is released out.
When his senior Nagarjuna was within the list and even his buddy director Trivikram name was enclosed in Hyderabad Times Most desirable Men 2014 category then why on earth Pawan Kalyan is out of the competition is massive question in hard core fans of Pawan Kalyan. This year chennai Times Most desirable Men 2014 contest senior hero Ajith was won it handily taking the title with most high number of votes.
Pawan Kalyan following is big when compared to any actor listed in Hyderabad Times Most desirable Men 2014. Is it too arduous to add Pawan Kalyan name in the list of 20 members of celebrity's ? A heated discussion is going on regarding the insult to Pawan Kalyan in social networking platforms and a strong reaction is excepted to return out shortly.
One section of the Pawan Kalyan fans are taking this act lightly and arguing that Pawan Kalyan don't send these quite publicity. His dedication toward movies, love for his fans and his sincerity to create bring a amendment in society is open book to everybody. Anyway one thing is straight and clear that Pawan Kalyan fans are deeply hurt and angry.