Pawan Kalyan broke every rule?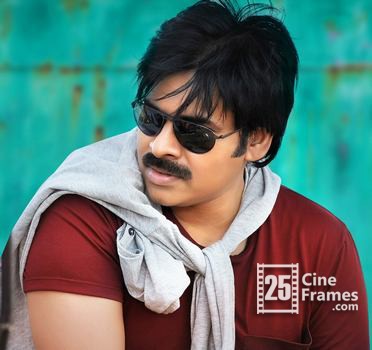 T-town star Pawan Kalyan is a unique in more than ways than one and attained super stardom on his terms, by following his heart instead of following their family lineage. He was a rebel in his heart and wanted to break the set rules, to attain stardom, although,it took some time, but he achieved his goal (numero uno position), the way he planned out.
Gabbar Singh could have played it safe by doing mostly action roles and tapped the lineage of his action star brother, but chose to be a lover boy and his game plan to play a underdog who rises to be winner, worked wonder as his films from Tholiprema to Tammudu and from Badri to Kushi rocked box office and added many youngsters who could identify with his 'boy-next-door' image and his strategy to thrive on love stories with a tinge of action, expanded his fan base beyond his brother's established following.
Despite his brother advising Pawan Kalyan to stick to action genre, but Pawan Kalyan did light-hearted movies like 'Balu' and "Gudumbashankar" and just one action film "Annavaram" on his brother's advice, but personally he didn't connect with this senseless action movie.
He also broke another rule and became a director at very young age and that too while his career as hero was at its "Peak" and although, many advised him against it and delivered "Johnny" and won critical acclaim but box office disappointed him and he just moved on, with a positive mindset and set his own path.
His career got stuck momentarily post duds like "Teen Maar" and "Puli" but he was unfazed and bounced back with a light-hearted romantic entertainer "Jalsa" and the flamboyant and fearless lover boy returned was bang, and his fans were ecstatic. After blockbuster "Gabbar Singh", even not so cracking "Cameraman,," didn't deter him and with "Attarintiki Daredi" the angry lover boy became the No.1 star of Tollywood, which otherwise he could have achieved following set pattern of his family lineage but followed his own road map.
Power Star Pawan Kalyan's Movies Hits and Flops List
Now he is breaking new ground by playing the role of Lord Krishna, in Gopala Gopala, just because he liked the 'character' in the original version and even keeping aside his ambitious project "Gabbar Singh 2" in abeyance, that's power star for you, he is loner, achiever and set his own path to stardom. "Nenu trend set chestha, follow avvanu' dialogue, in Gabbar,, aptly suits his personality.