Parineeti Chopra Shocking Remunaration for Mahesh Babu Film
After experiencing a disaster, Mahesh is now gearing for his next film under the direction of the popular director from the Tamil film industry, AR. Murugadoss. The upcoming movie of Mahesh Babu will soon go on its sets in the Mid-June as the actor is currently on his long vacation with his family members in London. The title for this new latest film is not yet confirmed. Since a long time, the movie unit is having few considerations regarding the heroine who will be sharing the screen with Super Star Mahesh Babu.
One of the most exciting news which is currently doing rounds in the media circles is that, Bollywood's dazzling actress Parineeti Chopra has been finally confirmed as a main female lead in the film who will be sharing the screen with Super Star Mahesh Babu.For doing the role as the heroine alongside Superstar Mahesh Babu, this recently dieted Bollywood star is gathering all the remunerations she lost out in a year under her process of slimming out.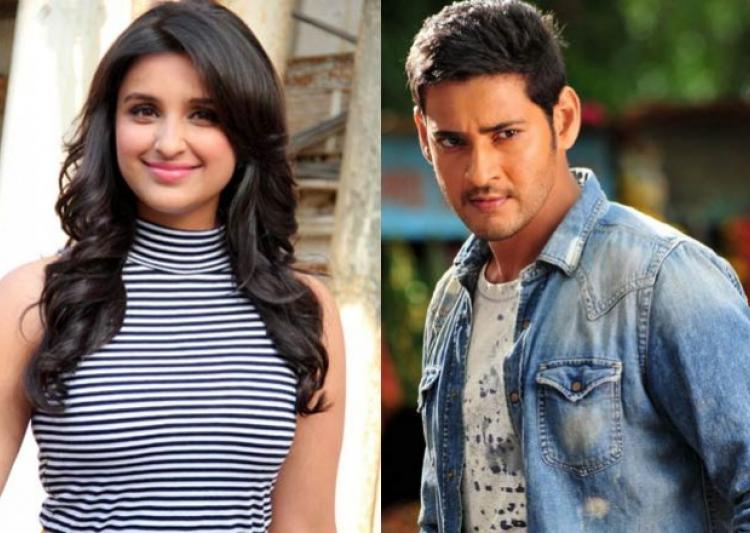 Yes, you head it right!We are speaking about the remuneration demanded by Bollywood beauty Parineeti Chopra to play the female lead role in the upcoming film of Mahesh Babu.
A prominent news source has published this latest news that Parineeti is being paid 3.5 crores to act with Mahesh Babu in his next film under the direction of AR Murugadoss. This film will be a Telugu-Tamil bilingual which will also have a Hindi release simultaneously as the Bollywood actress Parineeti would be the main female lead.
As of now, Parineeti is the first highest paid actresses in South Indian film industry if these reports are right. Following her, Anushka is the second highest who has received 2.5 crores for her upcoming epic movie Bhagmati and for Baahubali as well.If the movie production is ready to pay the above-mentioned remuneration for this heroine, we can soon see the gorgeous beauty Parineeti romancing the handsome star Mahesh.