No time for me says Anushka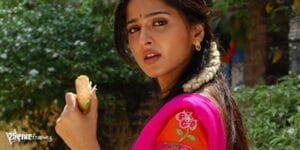 One of the busiest actresses in the industry, Anushka Shetty said that she will be busy till the end of next year and wont have time to sign any new projects. While she admits she has been approached for a social drama titled Bagmati, but she is yet to sign the film informed her manager.
Anushka said that her hands are full with Baahubali and Rudhramadevi for the time and only if time permits she will work on any other film. She, however added that she liked the story of Bagmati, which is a strong women-centric film but she is yet to take a call on whether she will do the film or not. She is also particular that she doesn't get typecast by doing all strong performance-based roles she is popular for.
Only by mid next year will Anushka decide on her next project and until then she will only be working on the projects in her hand. With Baahubali slated for release in 2015, and Rudhramadevi next year, one wonders what will be Anushka's next outing