Niharika seeks for Chiranjeevi's presence for the audio release event:
Mega princess Niharika's  debut movie 'OKA MANASU' is soon to hit the large screen. Its audio release is going to be held on  May 18th in Hyderabad leaving the event studded with lots of famous celebrities with a bang hit .  media and sources are upgrading their information's as to which celebrity is going to attend the event.'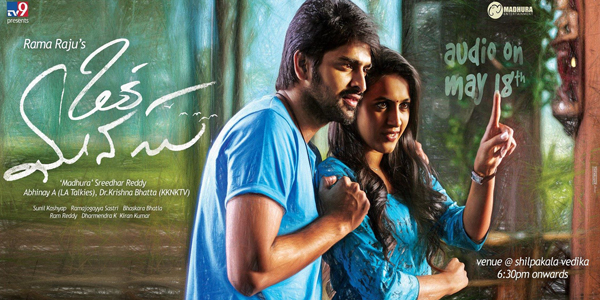 Niharika is casted against the debut actor Naga Shourya. The teams confirms that the shoot of the movie is over and the team and cast are all set for the release.
There is a buzz that Niharika wants the event to take place only in the presence of the megastar Chiranjeevi who is currently busy in his making of the 150th film which is a Tamil movie remake .
Mega cousins Ram Charan and Allu Arjun are placing their presence to the audio launch. VarunTej and SAI DharamTej are also expected.
Chiranjeevi was also to attend the audio event,but due to his prior commitments , it is not yet confirmed if he is going to be a part of the event. It would be a tremendous night if Chiru would be a part along with other mega star family members.
Great support is been received by the new heroine of the mega star family, but she says that the event will take place only in the presence of the mega star Chiranjeevi. Other side, if Chiru could make out some time he would definitely be obliged to attend the function.
Latest news updates that now the event is been cancelled and postponed . Dates are not yet issued.
Whereas, Ram CHARAN is expected to travel to Kashmir for his shooting schedule by which the audio release is put on hold.