Nayanatara as Ram Charan Aunt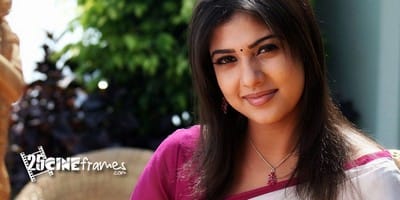 Nayan playing aunt's role! Yes, says the filmnagar sources.In her upcoming project playing a character opposite cherry as aunt(pinni).
Directed by Krishnavamsi and produced by Bandla Ganesh .Venkatesh and Ram Charan are playing main leads in the film. Kajal has been already selected as the heroine opposite Ram Charan in this multi-starrer. Now, the discussion is who would pair opposite Venkatesh, because in this film Venky is plays a uncle (Babai) role for Ram Charan and which implies heroine pairing opposite Venkatesh would be the aunt (pinni) for Ram Charan.
It is worth mentioning here that many heroines say no to pair with Venkatesh as they could perhaps become the sister-in-law (Vodina) for Mahesh babu in their future films. So, many heroines are not ready to play opposite to senior heroes, because it would make them miss their opportunities with young heroes at a later date.
However, the producer and director seems to have convinced Nayanatara to act with Venky, as she had already paired with him in many hit films like 'Tulasi and Lakshmi' and thier combination would be a successful one.They are a good looking pair on screen. But will Nayanatara would accept her role as an aunt for Charan is doubtful…