Navdeep Makes Jr. NTR Dialogue Real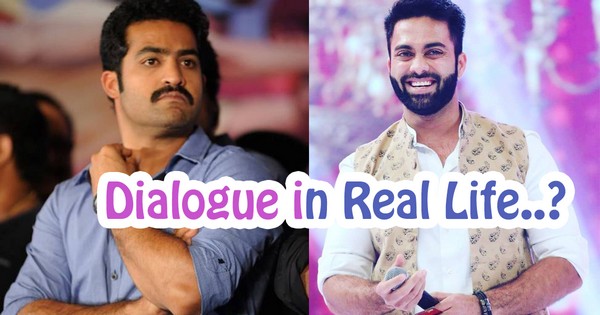 Actor Navdeep is becoming quite popular in some recents movies and Latest IIFA Utsavam Awards 2016 Navdeep hosted the Event with Allu Sirish & Regina Cassandra Here we know the famous dialogue " Pulini dhooram nunchi choodali anipinchindi anuko, choosko…pulitho photo dhigaali anipinchindi anuko, koncham risk aina parledu, try cheskochu…sare chanuvu ichindi kada ani pulitho aadukunte mathram, vetadesthadi!!! " It is quite famous dialogue said by Jr. NTR in the movie Yama Donga.  This dialogue has gone viral for so long and NTR has been praised for his acting skills in delivering this dialogue.
It is just a dialogue said by NTR in the movie and no one would have ever thought of making it true or try it out in reality, but there is one person who made it true and who dared it to do.  Any guesses?    Aha…you are not going to win this guess game with us.  Let us reveal the name of the person who made it for real.  It is none other than Gowtham SSC protagonist Navdeep.  
A Pic With Tiger Posted By Navdeep Mirrored Popular Dialogue of Jr. NTR
Navdeep has recently posted a picture of him carrying a little tiger in his hands in his official Facebook page.  Everyone who saw this picture literally related the pic to the famous dialogue said by Jr. NTR in his movie Yama Donga.  The Yeera Puli dialogue has won millions of hearts back then and is still one of the popular dialogues.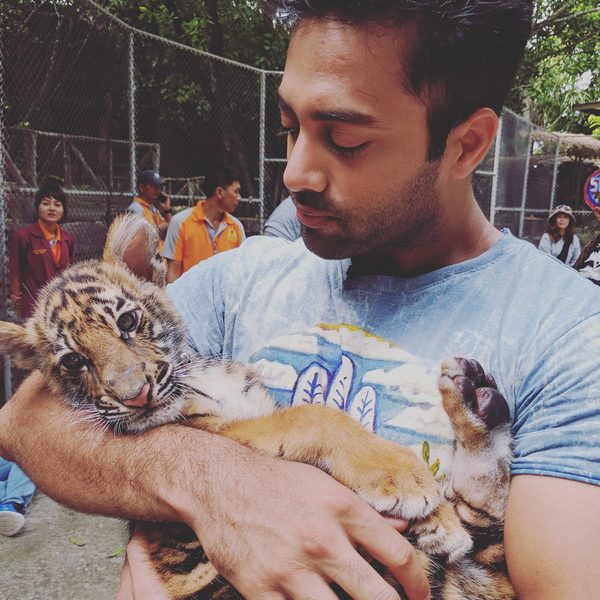 He tagged the picture in his FB page with the status of "Yeera Puliiii?", which literally made the followers of his page to relate it to the most famous dialogue.  Even though it is risk to take photo with a tiger, Navdeep managed to make it a wonderful pic by holding the baby tiger so adorably without reflecting any sort of fear in his eyes.
The Jai actor has seen hosting a reality show called "Super" in ETV.  Now he has been working on his future projects like Antha Nee Mayalone, Antha Scene Ledu and Azhar.