Narendra Modi Behind Crude Oil Crash?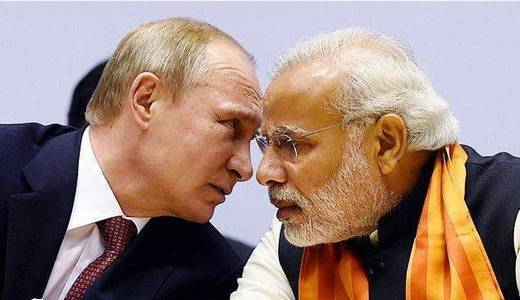 People of India who till now watched petrol prices reach peaks every two or three days are pleasantly surprised by the rate at which crude oil prices are crashing in the international arena. Will oil rich gulf nations and OPEC are struggling with his new unforeseen phenomenon, people are delighted at the turn of events.
Some feel that PM Modi is behind crude oil crash world wide. Some say PM.Modi's initiative triggered crude oil prices tumble. Modi is now implementing look east policy making India a strong force to reckon with in South East Asian region. He is also balancing relations between Russia and USA.
PM Modi instead of depending on Iran and other Arab nations for oil imports decided to get oil from Russia as Arab nations starting charging exorbitantly and Russia even decided to receive Indian currency. PM Modi even signed a deal with Russian premier Vladmir Putin to procure oil worth USD 40 billion, over USD 10 billion ever year and it amounts to 61000 crs annually. Modi in return promised Putin that India would oppose sanctions against Russia.
Modi even played key role in creation of BRICS bank and China taking cue from Modi started importing oil from Russia. This reduced over dependence of world nations on Arab nations for oil. More countries looking to Russia for oil may bring down oil prices further by $30-$35.