Gentlemen, the latest updates!
Earlier, we have given you the news of the upcoming Tollywood movie Gentlemen which which will unite the young by heart actor Nani and the director Indraganti Mohan Krishna. The first look poster was also released later on the occasion of Sri Ram Navami festival.
This is the second time that they are working together. Nani's first movie was also directed by Indraganti, which was titled, Ashta chamma.
The latest update what we have got regarding the movie starring Nani is its grand USA release. The movie is set to be released on 17th of June with its premiere in USA and on 16th of June by Gaatri Media Group LLC. The movie Gentlemen has bagged many screen for its release in USA and many other countries.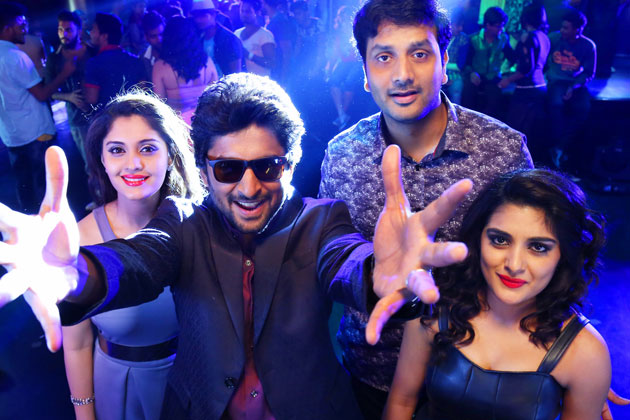 It is happening for the first time that Nani's movie will have this big release in Mauritius, Singapore, UAE, Gulf countries, Africa, Australia, New Zealand, Germany and UK. The theatres that have booked for the residents of USA are all the luxurious ones with recliner seating and traditional seating.
The movie Gentlemen is done with its shooting. The female leads of the movie are Surabhi and Nivedita Thomas. Mani Sharma have given the music composition for the movie. The movie is being released with the purpose of thorough entertainment and is a must watch movie.
Well, all the fans are eagerly waiting for the movie release not only in India but also in USA. People over there are equally excited for the movie release. Also, we pray that this movie break all the previous records and set a new record. We wish good luck to the complete team of the movie Gentlemen.
Stay tuned for more updates.