MANY WARNED NANI FOR GENTLEMEN:
When The official announcements for Tollywood movie gentlemen were released many of his friends has asked him not to do this movie. But nani shut their mouths by saying he was interested to act in such a different film and so he wants to be a par of this film. This movie is directed by Indraganti Mohan Krishna and is produced by Sivalanka Krishna Prasad under Sri devi Banner. Along with nani as main role, Surabhi and Niveda Thomas are female leads in the moivie.
The movie is expected to hit the screens soon. Nani is regarded as one of the natural actor of tollywood. He has recently given block bluster hits, "bhale bhale Mogadivoy" and " Krishna Gaadi Veera Prema Gadha". And now naani has laid his huge expectations on this movie"gentlemen".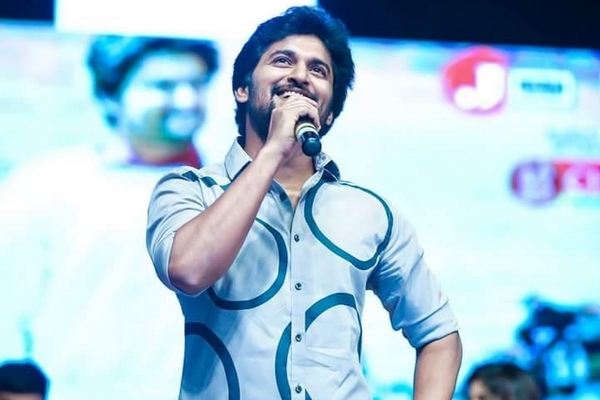 Nani Reveals Unknown Facts about Gentlemen
Gentlemen is seen to be an action plus suspense themed movie. The lead actor naani has talked much about its role in the movie. Many of friends asked him to choose a different movie rather choosing gentlemen. Also the actor himself has accepted that "many people asked him not to go for gentleman, but he says he knows what he is looking for". But naani ended up choosing this film because he wanted to experience a thrill film and also wanted to act under mohan Krishna. Also naani states a reason for choosing this film, he says he didnot wanted to the films of same genre again and again and so he wanted to do a sensible film with protagonist as a role and including all hues of protagonism.
And all of his fans have also seen naani with good qualities, so now its time to watch him in a completely new avatar. Stay tuned for more updates!