Nandini Nursing Home Review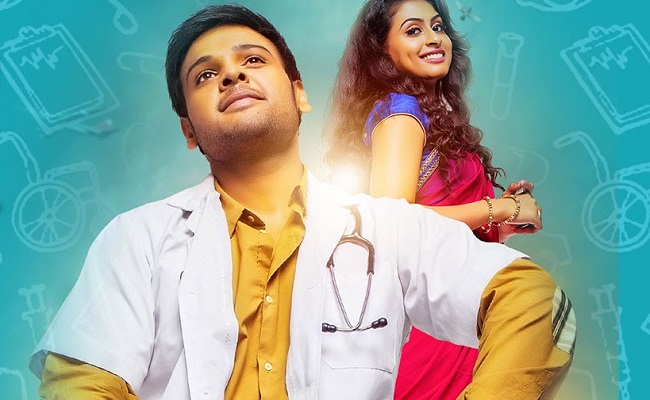 25CFrames Rating: 3.25/5
Music Director  :
Release Date
:
October 21st, 2016
Starring
:
Navin Vijay Krishna, Nithya, Sravya
Director
:
PV Giri
Producers
:
Radha Kishore and Bikshamayya
Achu
Director:
:
 SVC Entertainments PVT ltd banner

Nandini Nursing Home Movie Review, Rating, First Day Collections, and Public Talk
Nandini Nursing Home Movie First Day Box Office Collections
Nandini Nursing Home is a medical comedy genre movie directed by debuted director PV Giri.  The movie introduces Naveen Vijay Krishna who is the son of senior actor Naresh to Tollywood.  The movie has hit the big screens all across the Telugu speaking states on 21st October, 2016.
Plot
Naveen Vijay played the role of Chando in the flick.  Chando is a young lad who is obsessed to earn money.  He is an M.Com graduate and ends up as a junior doctor in a leading hospital named Nandini Nursing Home.  He manages to treat the patient with the help of friend and Shakalaka Shankar.  While working at the hospital, he gets to meet with Nandini (Nitya) who runs the hospital.  Suddenly the reputation of the hospital goes down the drain as ghost causes chaos.  Why the highly reputed hospital suddenly faces the problems and who is behind it all?  Why M.Com graduate joints as a doctor?  What is the mystery of the ghost needs to be seen on big screen?
Review
Nandini Nursing Home is a full on an entertaining movie that has lots of comedians all over the flick.  The hero himself turns comedian and makes everyone laugh with his acting.  The movie has a got a new storyline and the director though is a newcomer did an appreciative job.  Naveen's selection of plot is admirable.  He did not go with huge storylines with huge budgets and just choose the story that suits him the best.  Nandini Nursing Home will be a decent hit for him.
Plus points
Navin has delivered a commendable performance. He did not seem as a debutant.  He is perfect for the role, and if he keeps it up, he can explore many good roles in the coming future.
Comedy needs a special mention. All the comedians like Vennela Kishore, Shakalak Shankar, Saptagiri, etc. gave their best to make audience laugh since the start to the end.
The suspense is very well maintained until the end.
Minus points
The editing could be much better.
Music is just average.
Technical aspects
The production values are striking and decent cinematography.  Director P V Giri has a long way to go, and he is someone to watch out for.  His skill set is quite high.
Final verdict
Navin has done quite a decent debut with Nandini Nursing Home raising the expectations about him.  This entertainer is a must see to all those who enjoy comedy to the core
25CineFrames Rating: 3.25/5