Music director Chakri's wife Filed case on her in-laws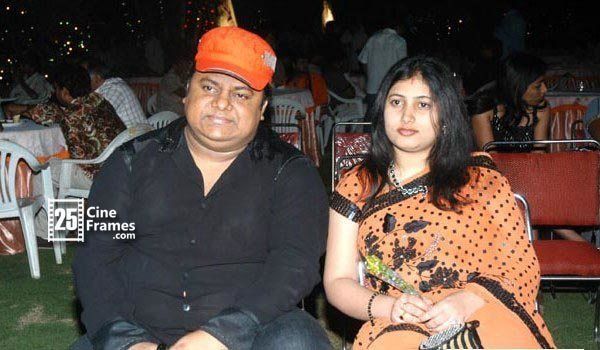 Once again ugly differences and disputes over properties within late Music director Chakri's family erupted.Chakri's wife Shravani approached the Jubilee Hills police station today and filed a harassment case against her in-laws. Sravani complained against her in laws stating they are torturing her for money.She totally included seven memebers in the case and Police accepted the case and lodged a harassment case against all of them.
Earlier Sravani approached state HRC commission and filed case on her in-laws.In the complaint letter she submitted to the SHRC, she alleged that her in-laws and Chakri's sisters have not even allowed her access to her belongings and couldn't even allow her to change cloth.
Film producer arrested for raping actress | Sunil in the direction of Trivikram | Leading South Indian Heroine turns Deaf!
Sravani claims she's being harassed by her in-laws and has alleged that her sisters-in-law and mother-in-law had locked up her room, and had taken away Chakri's bank cards. With these latest developments, it seems that a property dispute within the family is imminent.It may be recalled that Chakri's wife had filed a case of dowry harassment against Chakri, his parents and siblings.
Samantha created a Sensational Record | Ileana Wants Amazing Sex on Beach! | Trisha finally announced her engagement date