Mukunda Story Revealed
Ram Charan forces Sania Mirza divorce! | Krishna Vamsi's Lady oriented film with Tamanna Details | Mahesh Babu in serious Problem! What's that?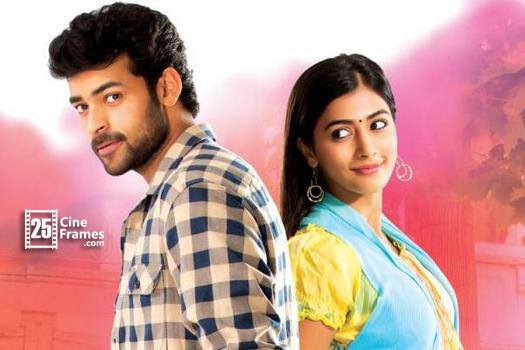 Mega Family new and handsome hero Varun Tej debut film "Mukunda" is going to hit the big screens on Dec 24th worldwide in grand way. Expectations are increased on film day by day, ace director Srikanth Addala is trying to get hat trick with this film. Recently the story of the film is making hulchul in social networking sites as,
First Half: The film starts in a small rural area in Godavari region. A discolored Rao Ramesh shown as political leader in that town, he has two young daughters, as usual his elder daughter loves her classmate who is very poor & low caste guy and he is close friend of bold, straight forward cum less talkie nature Varun Tej. Rao Ramesh who is against his daughters love tried to kill that poor guy but fortunately Varun Tej safe his friend from Rao Ramesh here the rivalry between Rao Ramesh & Varun Tej starts. Like an old phrase pouring oil into fires, a new love story has been started between Varun Tej & Rao Ramesh's younger daughter Pooja Hedge which made Rao Ramesh more anger, He decided to kill Varun Tej & his friend and sent Ashutosh Rana to kill them where the interval bang starts…
Now Second Half Started as: Varun Tej kills Ashutosh Rana in process of saving his friend which was revealed in second half starting. Now the director completely shifted to political element from personal rival. Rao Ramesh participates in corporate elections where he nominates for MLA post from the town, Varun Tej doesn't want to win greedy Rao Ramesh in elections made Prakash Raj, a social worker & down to earth person in his town as opposition for Ramesh. Varun Teaj along with hsi friend (entire youth in that town) helps Prakash Raj to win the elections where Rao Ramesh lost his elections and he is completely out of politics. As usual with as message as Youth can change everything…. the film ends.
Last words of Music Director Chakri | KS Ravikumar opens up about Lingaa climax | Senior Actor Ahuti Prasad was admitted in KIMS
This the story creating sensation on internet, if this story is true than director Srikanth Addala tried to convey message as only Youth can change the current political scenario along with his family values point. Buzzes are spreading wide that the film doesn't have any commercial, mass , comedy elements which are expecting by Mega fans from Mega family new hero Varun Tej. As usual expected from Srikanth Addala films the movie is very slow pace running and the songs making are too good. Film Nagar talk is that this is going to average to above average film. Let us wait for two more days to known the exact review of the film.
Police caught Nagarjuna's Niece for drunk driving | Interview of Swetha Basu – After The Prostitution Scandal | Venkatesh a man on his words and Law