Megastar Chiranjeevi's Wish just became a Wish
Ram Charan forces Sania Mirza divorce! | Krishna Vamsi's Lady oriented film with Tamanna Details | Mahesh Babu in serious Problem! What's that?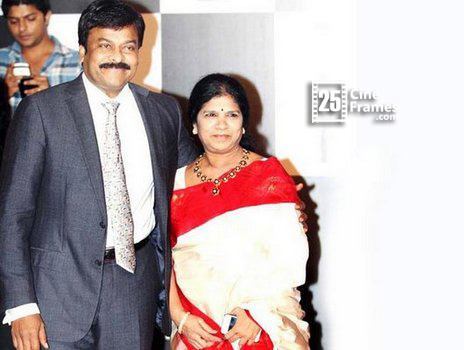 Recently an exhibition of Bapu's sketches, artworks, paintings was held in Hyderabad on the eve of his 81st birthday. Attending the event as guest of honour, Megastar Chiranjeevi has revealed about his unfulfilled wish that will never get fulfilled now by any means. In fact, our politician cum matinee idol wanted to get a portrait of him and his wife Surekha drawn by Bapu. But whenever they got a chance, somehow they postponed it for certain reasons.
Last words of Music Director Chakri | KS Ravikumar opens up about Lingaa climax | Senior Actor Ahuti Prasad was admitted in KIMS
"Though we got a chance many a times, sometimes Surekha said that her face is not looking good and sometimes i've felt having too much fat around face. As we have postponed then, now we've permanently lost the chance of getting that wish fulfilled", said Chiru, pointing out at his bad luck and praising the value of Bapu's drawings. Otherwise, Bapu has drawn Chiru cartoons so many times for certain magazines and papers. Probably our matinee idol could relish on those works of Bapu.
Police caught Nagarjuna's Niece for drunk driving | Interview of Swetha Basu – After The Prostitution Scandal | Venkatesh a man on his words and Law