Maruthi got a chance with star Hero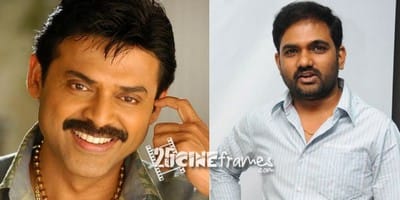 Director Maruthi had a chance to come with Victory Venkatesh. the film tentatively titled "Radha" by Maruthi. Nayanatara is Opposite Role in this Movie. The film is expected to go on floors during Sankranti next year. The official announcement is expected anytime soon from Film Industry.
From the First Onwards  Venkatesh had expressed interest to work with Maruthi soon after Ee Rojullo, and it's finally becoming reality now. Maruthi is currently working on a film called 'Kotha Janta', will resume working on Radha as soon as he completes it. It will be interesting to find out what will happen to the star image of Venkatesh when he is going hand over the responsibility of showcasing him to a young director.
Both Venkatesh and Nayanatara are currently busy with their films Masala and Annamika, respectively.
Proviously  Venkatesh  and Nayanatara worked together in Lakshmi and Thulasi.We have to see if the pair can click for the third time on row on screen.