Manchu Manoj in his next Three Movies
Manchu Manoj Kumar is an Indian film actor is known for his acting in Telugu industry, in his career he first appeared as child artist in Major Chandrakanth and in the year 2004 he had done his debut in the movie Donga Dongadi, he also received a special Jury Award for his Work Bindass. His talent was recognized at a very young age.
Manchu Manoj is celebrating his birthday today on this occasion he also announced that he is worked on three films which will launch in the month of June.
Even in the failure of his recent movies 'Shourya' and 'Attack', he has been very optimistic. The reason behind this is he got much appreciation in his recent movie, which he made with Ram Gopal Varma's which was released in the month of April and also this movie was hit at Box office.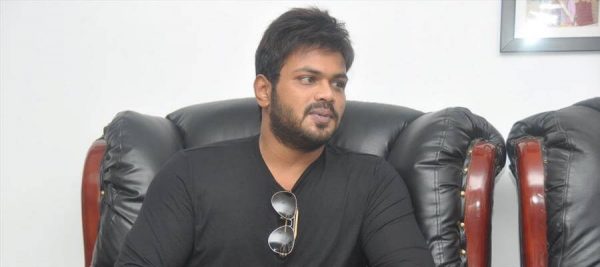 Have you seen before any Actor who Revealed that he will working in three working, on the same day? No this is a very rare case; this also shows that the Actor will be super busy with his work in the upcoming month.
He has been signed for his Upcoming movie "Seetha Mahalakshmi" which will be directed by Sagar Prasanna and Produced by Manchu Manoj Kumar himself. Kishore Kumar will be the music director.
The next movie which he has singed is an untitled movie, this movie is produces by Sreevarun Atluri, and this movie is going to be Romantic Drama movie.
The third movie of his is going to an Entertainer flick, the director of this movie and Manchu have already agreed to do this movie. This movie will be produced by SN Reddy and N Lakshmikanth. The Script writer of this Entertainer movie is going to be Gopi Mohan