Manchu Manoj as a Villian
A NUDE Film from SS Rajamouli's Father Vijayendra Prasad | Mahesh Babu asked help from Prabhas | Ram Charan's Love affair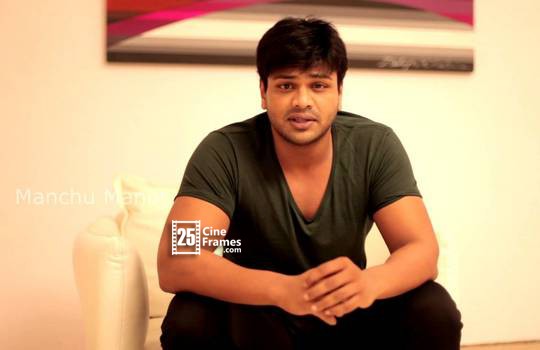 Manoj is one actor who really turned a real time hero with the noble hand he extended for the HudHud victims. It's not the monetary fund but his presence which inspired many youth to lend a helping hand in times of need. This is his real side. Coming to Manchu Manoj's reel roles, he proudly claims that he never repeated his character till date earned reputation that he is open to experiments.
That uniqueness remains his main strength. With his upcoming release 'Current Theega' scheduled for release soon, after delaying it for a while for participating in Hudhud relief work, Manoj is now ready to take decision on his next projects. One among them is the remake of his father Mohan Babu's block buster with title 'S/O Pedha Raayudu' with a change in the script.
Pawan Kalyan Stopped Vijay Kaththi Release? | Bandla Ganesh files police complaint | Prabhas is my last hero: S S Rajamouli
The other one would be a more exciting one for Manoj, he would be playing a negative character. Manoj reveals that he already got a story to do a villian. That's really an interesting news. And this movie would be with another banner not Manchu family's home productions. As of now, Manoj is all confident with 'Current Theega' and feels Sunny Leone factor is going to help the movie big way.
Bunny about Baahubali | I'm not dating Dil Raju: Actress Sheela | Will Pawan Kalyan shock the director?