Manamantha Telugu Movie Review Rating | Story Plot | First Day Box Office Collections | Public Response
Manamantha is the latest Telugu movie which has released across the country today i.e., on Friday on 5th August, 2016. Manamantha is the family entertainer which is directed by Chandrasekhar Yeleti. The movie is featured by superstar Mohanlal, Gautami, Viswant Duddumpudi and Raina Rao in main lead roles. Manamantha is a complete family entertainer which is released in three different languages such as Malayalam, Tamil and Telugu. In Malayalam, the movie is titles as 'Vismayam' while in Tamil; it is titled as 'Namadhu.'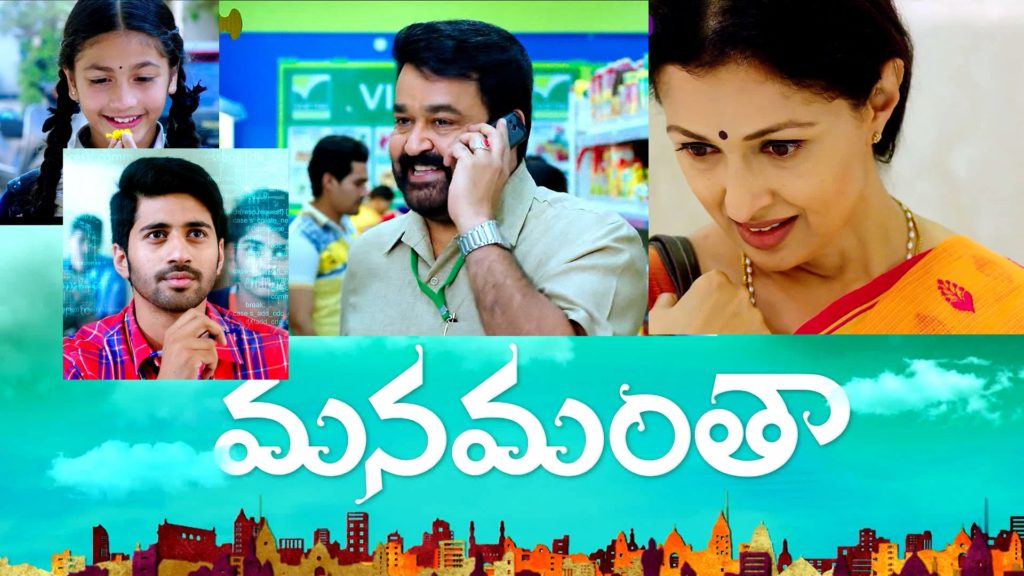 The story of Manamantha Telugu movie is written and directed by Chandrasekhar Yeleti. The entire movie revolves around the story of four individuals –that include a supermarket assistant manager, a genius computer student, a homemaker and a convent school girl. Here is a complete Manamantha Movie Review rating, Story Plot, First Day Box Office Collections, Audience response. You can also check out the positive and negative points of Manamantha movie.
Manamantha Movie Review Rating
Manamantha is the latest Telugu movie which has final hit the theatres on 5th August, 2016. Manamantha is a complete family entertainer with a unique story plot. The movie has acquired incredible response from the audience. Chandrasekhar Yeleti, who is the writer and director of this film, has created a wonderful and mesmerizing screenplay. The movie has adequate turns and suspense that holds the spectators engaged all through the movie. The film is full of crime, suspense, comedy and emotional elements.
Manamantha Movie Story Plot
The entire story of the movie revolves around 4 characters in the movie. Mohanlal is a middle-class person who often struggles for promotion in his job. Raina Rao is a school girl who serves poor and Viswant is an IT student who diverges from his education for love. Gautami is a decent middle-class single mother. All the four characters are quite different without any connection and relation between one another. How a particular happening fetches extreme changes and connects all together forms the crux of the story in the movie.
Manamantha Movie First Day Collections & Public Talk
Manamantha movie is produced by Sai Korrapati under his banner Varahi Chalana Chitram. Mohanlal, the Superstar has made excellent comeback to Tollywood film industry with amazing film and his incredible performance in the movie is the best part of Manamantha. On the other hand, Gautami, Viswanth and Raina Rao have delivered decent performance in the movie.On the whole, the movie has acquired positive reviews from the audience across the country.
Manamantha Movie Technical Aspects
Manamantha movie has worthy production values. On the technical front, the movie has amazing camera work by Rahul Shrivatsav alongside best background score delivered by Mahesh Shankar.
Plus Points
Interesting Story
Mohanlal
First Half
Comedy Elements
Suspense
Minus Points
Final Verdict
Manamantha is a complete family drama and it says life a blend of all kinds of emotions. On the whole, Manamantha is middle-class person story with all essential elements. You can watch the film this weekend.