Mahesh Srimanthudu Postponed On Prabhas Baahubali's Request!!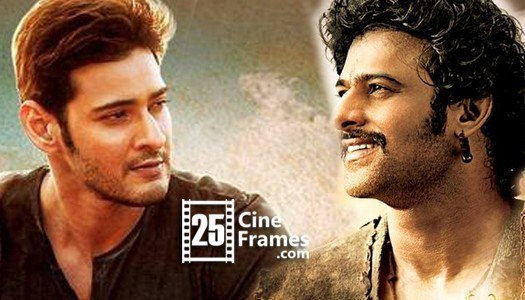 The moment "Srimanthudu" producers declared that they are moving the release date of their film from July 17th to August 7th some section of critics and trade experts are started to blame them of telling wrong statements and lies. some big trade pandits and media sharing news that "Srimanthudu" movie moved a step back only due to the fear and the pressure of distributers of the film
"Srimanthudu distributors needed to back out from the release if the producers do not amendment release date. that's why Mahesh babu Srimanthudu's producers have postponed. Pushing the blame on Baahubali producers is silly", said a trade expert, after listening to Mythri makers producers. This triggered a kind of war on-line with Mahesh fans expressing their displeasure over the happenings and Prabhas fans claiming that 'Mahesh feared Baahubali'. Not any longer, as a result of producer Shobhu Yarlagadda spoke himself to clarify what is going on.
"Baahubali release date is not only compelled by post production works however additionally by our buyers and distributors across four languages", said Shobhu, explaining why they are sticking to july 10th. coming back to Srimanthudu date shift issue, he said,
I met #Srimanthudu producers some time back n explained our situation. I requested them to consider moving their release date if possible
We thank #Srimanthudu Producers, Director and Mahesh Babu for understanding and maintaining a healthy relationship in the industry.
That explains very clear what has very happened.
This postponement and Producer Shobu yarlagadda's clarification is neither Prabhas fans made victorious nor Mahesh fans victorious.Egos of fans do not collect 100s of crores for a film, however correct placement, date and release can fetch returns on the investment. Good job, Srimanthudu and Baahubali team people these kind of good relation earns respect from all of us