Mahesh Babu's Family Matters in 'Drushyam'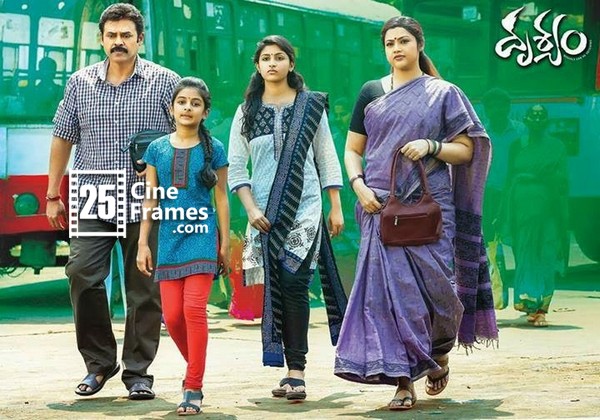 Victory venkatesh has played the middle class man's role in 'Drishyam', who works hard to make both ends meet for his family. He is the breadwinner of his family according to the story while Meena is seen as a home maker. In one of the scenes, venkatesh appreciates Prince Mahesh Babu's wife Namratha saying that though she was a miss India and top actress once upon a time, she humbly stepped into the shoes as a home maker and looking after her children and husband quite well. Meena, however, retorts that since Mahesh earns crores of rupees and is providing everything for her, Namratha respects Mahesh.
'Drishyam' was was released on July 11. Sripriya has directed the movie. Suresh Babu and Rajkumar Sethupathi have produced the movie.