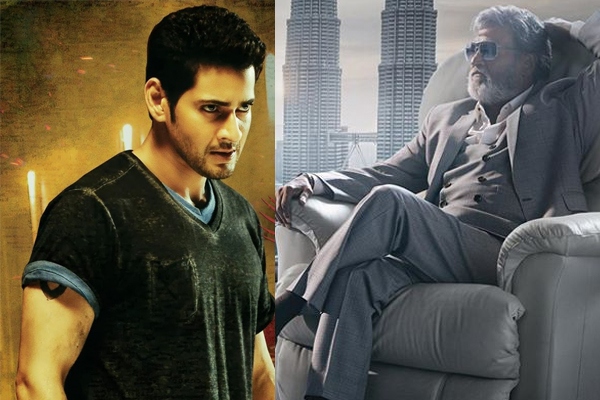 Super Star Mahesh Babu Srimanthudu was recently released in both Telugu and Tamil languages and it's doing nice with collections. whereas all of film crew are enjoying the success, Mahesh was shocked by warning received from RAJINI KANTH fans. In when mention Super Star we get 2 names ones of krishna from seniors and from current heroes we here prince Mahesh.
Even throughout titles of film we see Super Star tag before of Mahesh name. This title to Mahesh is what inflicting him troubles with Srimanthudu in Tamil Nadu. For Kollywood all know Rajini Kanth is their Super Star and they take it serious if anyone use that title as they powerfully believe that their is no hero who may be compete with Rajini which title is only suitable for Rajini.
Now with Srimanthudu Tamil version having super star title before of Mahesh name, Rajini fans are strict to remove that from film titles. many discussions are going on social network related to this, ought to see if they going to remove title from Tamil version of Srimanthudu.