Mahesh Babu Questions and Answers with Media
Bellamkonda Suresh denies suicide? | Actress arrested for killing Husband | Mahesh Babu and Arnold Schwarzenegger to attend?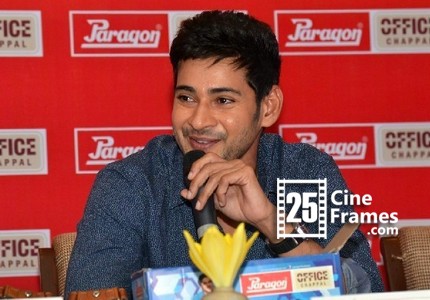 Mahesh Babu unveiled Paragon Office Chappal Today and interacted with the media for sometime. Here are some of the interesting Q & As…
Q) Character in 'Aagadu'?
Mahesh) Its a full-length cop character. Even though I have done a police character in 'Dookudu', We have pushed the parameters here and you yourself has to judge what's new in this movie. We are all very excited about it and I feel its going to be biggest hit in my career.
Q) Were Punch Dialogues aimed at any other Hero?
Mahesh) I have already clarified on Twitter. If you want to create controversy, we are ready. Its just a satire on our film 'Dookudu'.
Actress Divya Sri Arrested in Prostitution | TV Anchor Harshavardhan Arrested | Actress Roja divorce ?
Q) Film with Puri Jagannath?
Mahesh) Its still in the discussion stage and we will announce it soon.
Q) Are you planning any movie with Gautham again?
Mahesh) Just now we have acted together. We didn't plan anything and we will take a call if something promising comes our way.
[youtuberesponsive listtype="custom" listvalue="0GVkTuZX1T8″ center="true"]