Mahesh Babu Possitive response to Brahmotsavam Downfall
Mahesh babu's recent film, bhrahmotsavam which was expected to be the biggest blockbuster of 2016 ended up disappointing the audience. Only the costumes for mahesh babu in this film were summing around 1 cr. Lets not go with the costume amounts, but since mahesh babu being the main role in the movie made the audience build great expectations. And also the team was expecting a positive response but it dint turn out to be so.  We could there was great excitement for the audience as there was huge rush in theaters on the release date.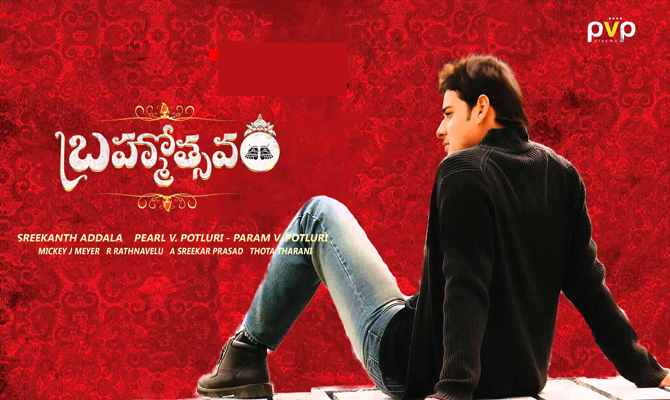 Everyone, let it be a fan or team member or the actor himself, every ones in a complete state of shock where the film turns out to be a failure. And what usually happens when a film is flop, the complete blame goes onto the director. Okay there might be equal mistake of director but it also involves contribution of other members too.
And so we happen to see such kind of behaviour from the superstar which makes us give him more respect. Mahesh babu has officially accepted and claimed that the director must not be blamed for films failure. Mahesh babu has completely taken the responsibility of his recent flop film- brahmotsavam which was a family drama based movie.
Mahesh stating "i don't think the director has to be blames, because i take the full responsibility of the film's failure. A film might work or not work due to many reasons. it was my decision to pick the director and i think my judgement was wrong".
Well we completely agree with you mahesh babu, whether a film will work or not is not completely directors duty. And this happens with every actor. Every actor faces hits and flops, which is a part of their business. And such statement by mahesh babu has gained him attain more respect for him and even we respect such kind of humble gesture.