Mahesh to carry serious expression
Superstar Mahesh Babu, one of the most popular actors in the Tollywood film industry is now gearing up for his next film under the direction of popular director in the Tamil film industry, AR. Murugadoss. Mahesh Babu is quite popular for his most handsome looks and apart from the appearance; Mahesh is a talented actors in the South Indian Film Industry. We often see Mahesh Babu in funny and stylish way and it is quite less to see him in serious looks.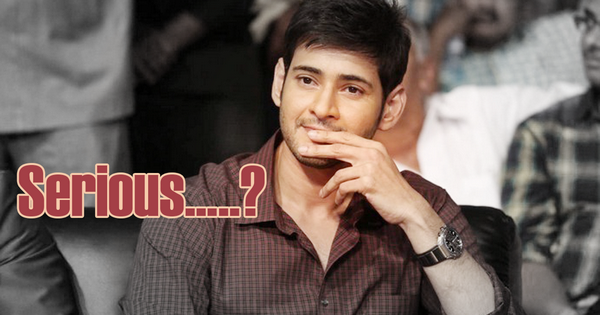 Earlier in Athadu movie, we have seen Mahesh Babu in serious appearance yet the movie goes on with fun, thrilling entertainment. In the past two films of Mahesh Babu i.e., in Srimanthudu and Brahmotsavam, we have seen Mahesh Babu as a friendly person with complete family environment. That look of Mahesh Babu is quite stylish than rough. But for his upcoming movie under the direction of Murugadoss, Mahesh will be featuring an extremely serious look and also, the attire of the actor will be fairly a mass one.
The sophisticated and dignified look that the actor portrayed in both Srimanthudu and Brahmotsavam films was much impressive. Now, in his upcoming film, we can see Mahesh Babu in a different look i.e., with serious expression in the whole movie. According to the reports, the movie will be kick starting its shooting in the mid-June. The title for the upcoming Mahesh Babu's film has not yet confirmed.
S.J. Suryah will be playing the main antagonist role for the much-anticipated movie of Mahesh Babu. This movie will be a big budget movie and is expected to begin shooting next month and according to some sources, Bollywood beauty Parineeti Chopra will be playing the main female lead as the heroine in the film.
Currently, the actor went on his vacation with his family to London and he will return back to the city on 20th June, 2016.  Soon after his arrival, the movie shoot will begin soon in the Mid-June.