Mahesh Babu 'Aagadu' Teaches The Difference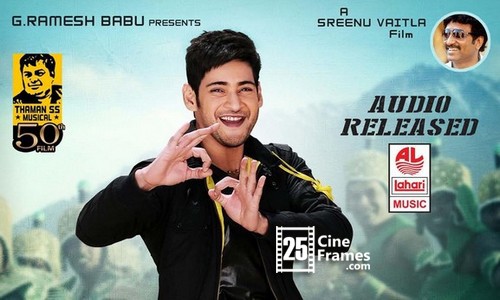 Trailers of Aagadu have surely created ripples in Tollywood, with their magnitude. Quite striking dialogues, pulsating action sequences and Mahesh Babu's new attitude are speaking volumes. In fact, these trailers are teaching some major differences every hero should learn before starting up a new film.
If a star hero wants to entertain mass with mass-characters, then he should soak into role completely. Famous for his class look and roles, Mahesh Babu changed all of a sudden with 'Aagadu'. By those trailers, we could derive that his 'voora' mass acts in CI Shankar, Encounter Specialist's role are never seen. Unlike uttering every dialogue in his own style, he utters it in the body language of character he is playing. That makes Mahesh Babu a class apart.
In some recent mass biggies, we have noticed how every star-hero utters dialogues in his own style, irrespective of the character he is playing. Only when one can get into skin of character, appeal will be universal. Otherwise, a routine fare will look more routine, thereby disappointing fans and cine lovers.