Love proposals for Hero Nithin
Charan enjoying late night party with Lakshmi Rai | Fans Shocked with 'Mukunda' Controversy! | Nayantara Bursted with Anger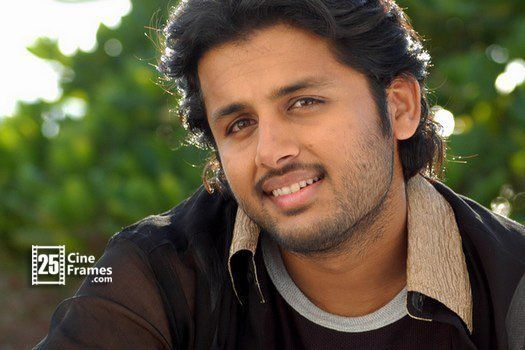 Well, the lover boy and most trending hero who has given a tremendous comeback after a continuous 12 flops, Nithiin is enjoying his success with Chinnadana Neekosam and reveals a few personal plans about marriage. It seems his mother has already brought hundreds or proposal and is forcing him to marry soon.
Nithiin said "I have no plans of marriage as of now, but it might happen anytime soon. Whenever there is a family get together my wedding is the hottest topic of discussion always. It's awkward, but I just keep saying, 'very soon'."
Talking more about this, Nithiin says "If she had her way I would have been married a long time ago. Whenever my mom attends a wedding, she invariably reminds me about my marriage. That's the only thing on her mind now. That's not all. Whenever there is a wedding scene in a movie she immediately pauses the scene and asks me, when will you get married?, I'm lost for words most times and just keep mum." He adds "If I find a girl then I'll go for a love marriage. But if I don't find one, then it will be an arranged marriage. My focus is totally on films and I have no time for a love life. For love to happen I must first meet someone and spend time with her. Where is the time for all that?"
Bandla Ganesh's Case Helps Pawan Kalyan? | Mahesh Babu in serious Problem! What's that | Mahesh and Shruti Haasan are taking Life Risk!
Nitin revealing his proposals "Well, a few girls have proposed to me at a couple of private functions, but I'm a very shy person and I don't know how to react to such situations. It was surprising, but at the same time overwhelming and I'm extremely grateful for all their love." So, what do you think? Is Nithiin hinting about his wedding?
Rashi Rubbishes the Rumours | Jr NTR Temper leaked Dialogues | Ram Charan forces Sania Mirza divorce!