Kona Venkat Revealed His Shocking Remuneration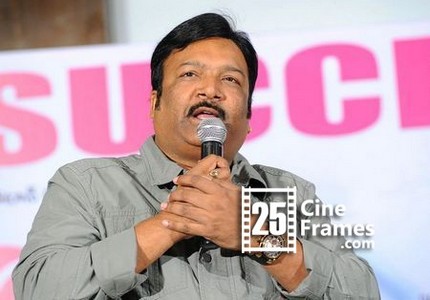 No artist and technician, usually, dare to reveal their remunerations due to income tax problems. However, star writer kona venkat is exception to this notion. He openly disclosed that his remuneration per movie is Rs.one crore. His interview was telecasted in a TV news channel today.
Apart from revealing the details of his remuneration, Kona revealed many interesting incidents, which are connected with his life. He also explained the reasons for the tiffs between Srinu Vaitla and him.
kona venkat's 'Geethanjali' was released a week ago and is running successfully in theaters. Anjali has done the protagonist of the movie in dual roles. kona venkat wrote the dialogues for Bellamkonda Srinivas' debut movie 'Alludu Seenu'. According to the Reports Ram Charan is Offering 1 Crore for Chiranjeevi's 150th Film. But actually Kona Venkat is taking 1 Core Remunaration for a movie So if Kona Venkat prepares the story for Mega Star Chiranjeevi's 150th film then he will charge more than 1 crore.so up to now according to the latest reports Kona venkat is the highest remunaration taking writer in our Telugu Film Industry