Latest news: there is a buzz going around about the actor JD Chakravarthy marrying secretly the actress Anukriti Govind Sharma. The news is true and the actor Chakravarthy who does not needs any description or introduction got married. The actor is 46 years old and all the time kept refusing to get married when asked for. The RGV's factory actor-director has finally and secretly tied the knot with the actress Anukriti. This becomes the sensational news as the actor is 46 years old and would always deny for marriage when continuously asked for from all these years.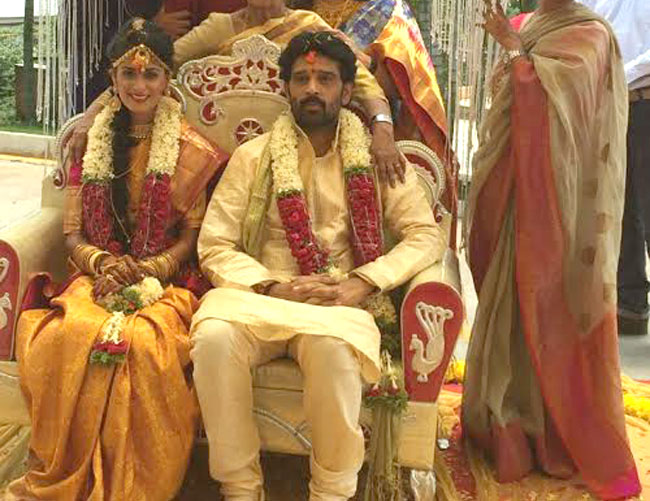 The actress Anukriti Govind Sharma who got famous as a sensational diva with her 'Savitri' aka 'sridevi' movie for which she got fame in the industry and the movie is been directed by JD Chakri and produced by his guru under RGV's production. The news that the director got married the actress is true and it is said that they both started to fall for each other during the movie. On August 18th 2016, the both love birds got married. Age does not matters when there is love around and this can be truly justified for the new wed couple Chakra and Anukriti.
The wedding was a very low affair and did not include many people and media members. The sources call it out to be a secret marriage. Recently, the actress Anukriti has filed a complaint against the 'PAPA' movie director Yogi. the newly wedded couple is very much happy with their beginning of the new journey and a picture from their marriage is been posted on the social networking site along with few family members and behind. We wish the couple a very happy married life ahead and a bright future.