It's My Dad's Dream – Allari Naresh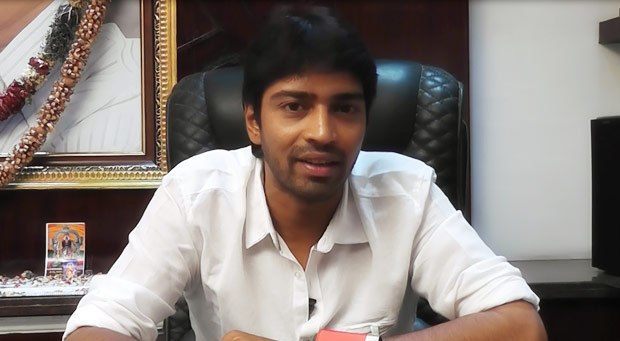 New age comedy king of Tollywood, Allari Naresh share a very close bond with his father EVV Satyanarayana , both are soulmates to each other than just father and son. Naresh has revealed about one of the dreams of EVV garu for him and said he will full fill it in coming years.
Naresh said, "My father wanted him to be a film director, I turned into a hero but will direct a movie for sure in home banner". He further added that there are few ground for his directorial debut, firstly he is not going to act in it, then it will not be a comedy genre flick & it's more a serious emotional genre thing like Mani Ratnam's Geethanjali movie.
[youtuberesponsive listtype="custom" listvalue="r1VhkZIgjF4″ center="true"]
Allari Naresh is getting ready to entertain audiences as Bandipotu, which is a suspense comedy with a class touch of director Indraganti Mohan Krishna in it. Bandipotu team is actively promoting the film taking tough completion from World Cup 2015, movie is slated for release on 20th of February, 2015. All the best to entire team of Bandipotu at box office war.