It's Chiru Decision To Keep Brahmi Aside in Ramcharan Sreenu Vaitla Film?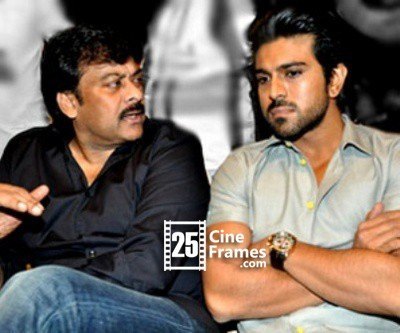 Whenever a big star's film is on the anvil there are many things that run behind the screen which influence the end product. And if it is someone like mega powerstar Ram Charan then such alterations are high. Akin to that, one news is now making rounds in filmnagar about his new project with director Sreenu Vaitla.
Temper Theatrical Trailer HD Video | One who Slapped Rana Dagubati | Jabardasth Comedian Venu Tillu arrested
Reports are suggesting that Vaitla is going to make this film without his all time favorite Brahmanandam. Instead, his place would be taken by the Tamil star comedian Santhanam who is number one in Kollywood right now. Sources say there is a secret behind this unusual decision and that is megastar Chiranjeevi.
Inside grapevine is that there are two reasons behind this decision. Firstly, having Santhanam would mean Charan would get ample scope to project himself through this film in Tamil as it would be released in dubbed version. Secondly, with Brahmi around, he tends to steal the limelight and there is a talk that he dominates the hero completely. Hence, in order to restore balance, Chiru has reportedly asserted his decision to Vaitla. Whether it is true or not, let us wish this film works well and Vaitla is back on track with a hit because ultimately success is important than anything or anyone.
Brahmanandam revealed the last words of MS Narayana | Hamsa Nandini confirmed about her Love affair