ISM Review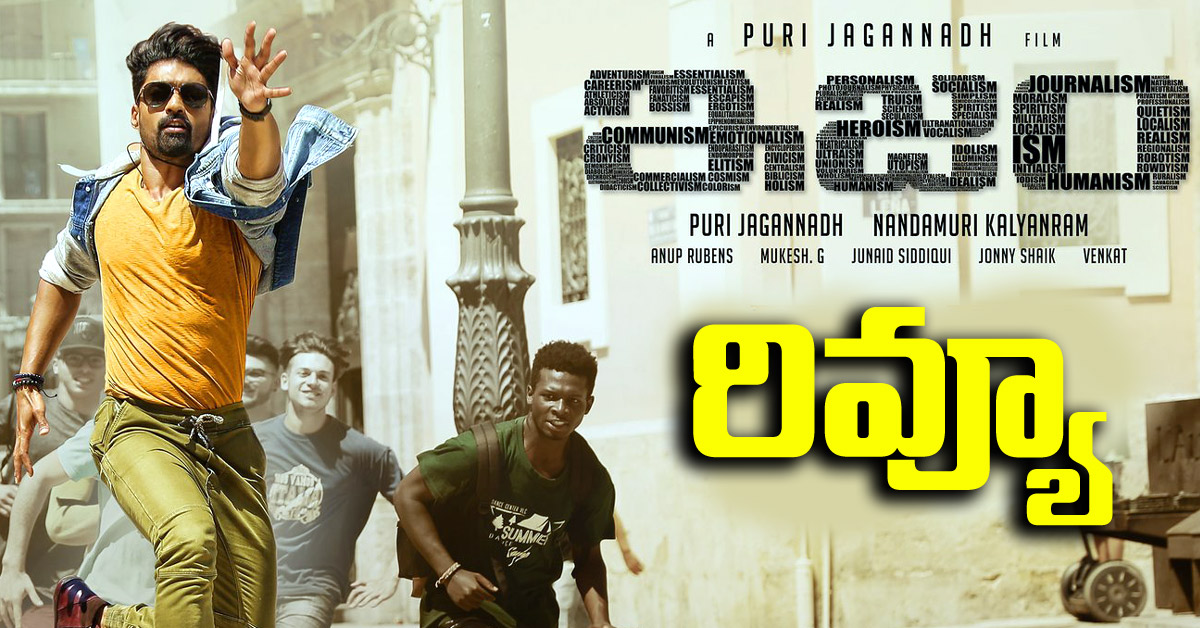 25CFrames Rating: 3.5/5
| | | |
| --- | --- | --- |
| Release Date | : | October 21st, 2016 |
| Starring | : | Kalyan Ram, Aditi Arya |
| Director | : | Puri Jagannadh |
| Producers | : | Kalyan Ram |
| Music Director   | : | Anup Rubens |
| Cinematography | : | Mukesh G |
| Editing | : | Junaid Siddiqui |
| Banner | : | N.T.R. Arts Banner |
ISM Movie Review, Rating, First Day Collections, and Public Talk
ISM Movie First Day Box Office Collections
ISM is directed by skilled director Puri Jagannadh.  The movie has released all across the country in 750 theaters on 21st October 2016.  It is an action entertainer genre movie starring Kalyan Ram and Aditi Arya in the lead roles.
Plot
ISM is an honest journalist who fights against corruption. Puri who is way too good at handling social issues has addressed corruption in his own unique style.  Kalyan Ram has worked so hard for this flick, which can be seen on the big screen so well.  He put his heart and soul into the character that he played.  The movie is about international black money system and operations performed by the popular hacktivist group.  The hacktivist group involves in gaining unauthorized access to computer files in the flick.  Kalyan Ram donned the role of Sathya Marthand whilst Aditi Arya played the role of Alia Khan and Jagapati Babu as Javed Bhai.  Kalyan Ram played two different characters in the flick and his variations for the two characters deserve claps.
ISM Movie Review
ISM movie first half is very decent and has some good content.  Puri, who is an ace at handling the court scenes (Temper movie court scene) has yet again come up with unforgettable court scene with this flick.  Kalyan Ram variation in acting in different shades needs a special mention.  Puri has executed the film so very neatly.  Puri mark dialogues will stand out.  The social message that he wanted to give through his film will definitely reach out to the crowds.  Kalyan Ram has done a fabulous job in the role he played.  He did 100% justice to the role and his new look will beyond any doubt fetch scores of fans.  Jagapati Babu played a beedi friend to Ram in the flick.  Their scenes were hilarious.  All the other cast did do their best to lift up the movie.
Technical aspects
The production values are very high and are rich too.  Editing is extraordinary.    The music was composed by Anup Rubens which was average.  Kalyan Ram as the hero of the flick has shouldered the entire second half and carried it brilliantly.
Plus points
Kalyan Ram looks and his performance is top notch.
As Javed Bhai, Jagapathi Babu delivers a decent work.
The court scene will stand out.
Puri dialogues are as always at very best.
Minus points
Jagapathi babu's character seemed slashed.
After the twist of the tale is exposed the story becomes predictable.
Puri would have cast some other better heroine than Aditi Arya.
Final verdict
All in all, ISM is a commercial entertainer that has all the elements that audience will look forward to.  There is a social message that audience will take home watching this flick.  Kalyan Ram will make a place in new hearts with his performance in this flick.  Cutting a crap out it is pakka Puri mark film that deserves a definite watch.
25CFrames Rating: 3.5/5