I'm Not Behind Samantha and Siddharth's Split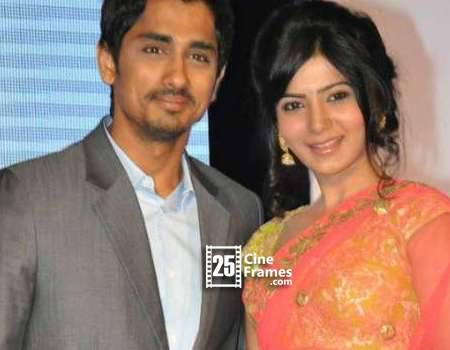 Rubbishing the ongoing rumours that she was behind the break-up between actors Siddharth and Samantha, heroine Deepa Sannidhi set the record straight. She made it clear that her relation with Siddharth is professional and also she hardly know anything about Sid's "personal life" as he is not her friend.
Kannada actress Deppa, who is making her Tamil debut opposite Siddharth with upcoming Enakkul Oruvan, said, "It's just the figment of imagination of few. I wasn't even in touch with him after the film's shoot got completed. In fact, after the shoot, we met only during the film's promotion."
Sunny Leone classical moves in Ek Paheli Leela | Music Director Chakri's death caused by POISON?
"During the shoot, he was very helpful since this is my debut in Kollywood. But that's about it. He is extremely professional. And I have no clue about his personal life," added Deepa. The pyschological thriller starring Sid and Deepa will be released for Jan 25.
Leading South Indian Heroine turns Deaf! | Samantha created a Sensational Record | Ileana Wants Amazing Sex on Beach!