Ice Cream movie is very different from my previous films: Ram Gopal Varma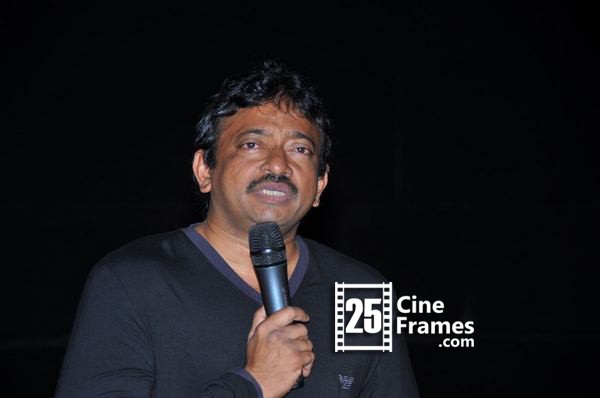 "I have done some movies with titles like 'Raatri', 'Bhooth' etc. But the title 'Ice Cream' sounds very pleasant and different. So the way of filming has also changed. Ice Cream has so much importance in this film. So we titled the film as 'Ice Cream'. This is a very different film compared to my previous films", says Ram Gopal Varma.
He has directed the film,'Ice Cream'. Navdeep and Tejaswi Madivada are the lead pair in this movie and Tummalapalli Rama Satyanarayana produced this film on Bheemavaram Talkies banner. The trailer of the film has been launched and scenes shot in flowcam were screened by Ram Gopal Varma at an event in Hyderabad. Ram Gopal Varma, Navdeep, Tejaswi, Tummalapalli Ramasatyanarayana etc have attended the press meet.
Ram Gopal Varma adds, " I have repeated this many times.Technology is used to elevate a scene. Only with the marriage of content and technology, a film comes well. The flowcam technology introduced with this film will definitely give the audiences a new experience.".
Navdeep says, "Working with Ram Gopal Varma is a great experience. I have learnt many things acting in his direction. He never asks us to act. He only asks us to behave according to a situation. I am sure Ice Cream will set a new trend in Tollywood".
Tejaswi Madivada says "I still can't believe I acted in Ram Gopal Varma's direction. I've acted in a small role in one of RGV's films. He then appreciated me as a natural actor and said he wanted me to act as the lead actress in one of his upcoming films. I didn't understand then. He called me in a few days and said the shoot starts the next week. It is like a dream for me from then and even when the movie is completed, I can't believe it. I request someone to come and wake me up".
Tummalapalli Rama Satyanarayana says, "I used to dream to take a photo with him and I am very happy that I've produced this film. I am sure our film will become a big hit".