Hollywood Critic Grace Randolph Praises Baahubali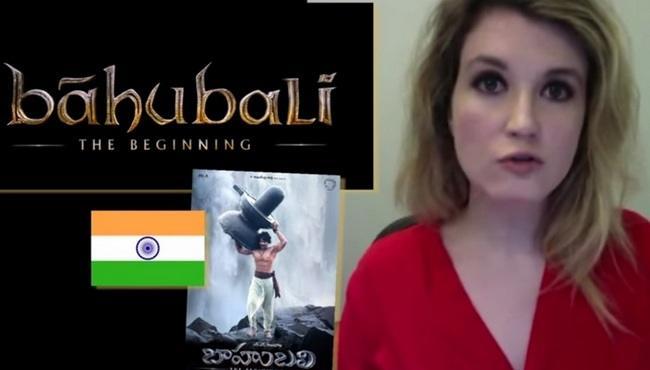 A noted reviewer of trailers, film critic Grace Randolph, on very popular demand has reviewed the trailer of Baahubali on her YouTube channel and each word coming from her is a slap for critics of the movie's trailer.
"This trailer doesn't need English or any language to understand it. Visual brilliance, perfect portray of emotions and showcasing of Indian culture makes it worth watching", says Grace Randolph, talking about each single frame from the trailer. She likable the landscape wherever Baahubali grows and tries to romance with princess Avantika, and praised the emotions represented by Nasser as a tyrannous head.
But Grace expressed doubts over the religious look of the film in certain scenes and doubted their charm to world audiences. She concentrated praises on armour designs that have lot of cultural aspects related to india.
"This is a fantasy fairy tale kind of movie where India introduces its culture to the world, rather Hollywood trying to do such things", she adds.
also said- "Though there are references to many other flicks in Baahubali, the national cultural flavour added it makes it worth a watch", she said. What else Baahubali and Rajamouli needs, that coming from a Hollywood critic.
Here you can watch her Shot by Shot Reaction Baahubali Trailer Review