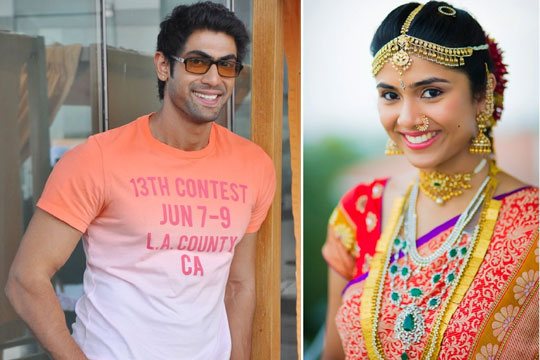 Rana Daggubati, who is still in the glory of Bhallaladeva character, has currently another reason to celebrate. He got a suprising gift from her sister. He will be enjoying the important life role of Mamayya (uncle) from now.
Producer Suresh Babu's daughter and Rana Daggubati's sister Malavika has given birth to a baby girl at a hospital the other day. Malavika got married to Bharat krishna Rao a businessman on 5th december, 2012 in a star-studded ceremony in Hyderabad. exactly 3 days before their 3rd anniversary, the couple are blessed with a baby girl. Brother Suresh Babu and venkatesh Daggubati are enjoying their grandpa status whereas rana is happy for his Menakodalu ( niece ).
Congratulations Malavika and Bharath, and to whole Daggubati family.