Tanu Vachenanta Review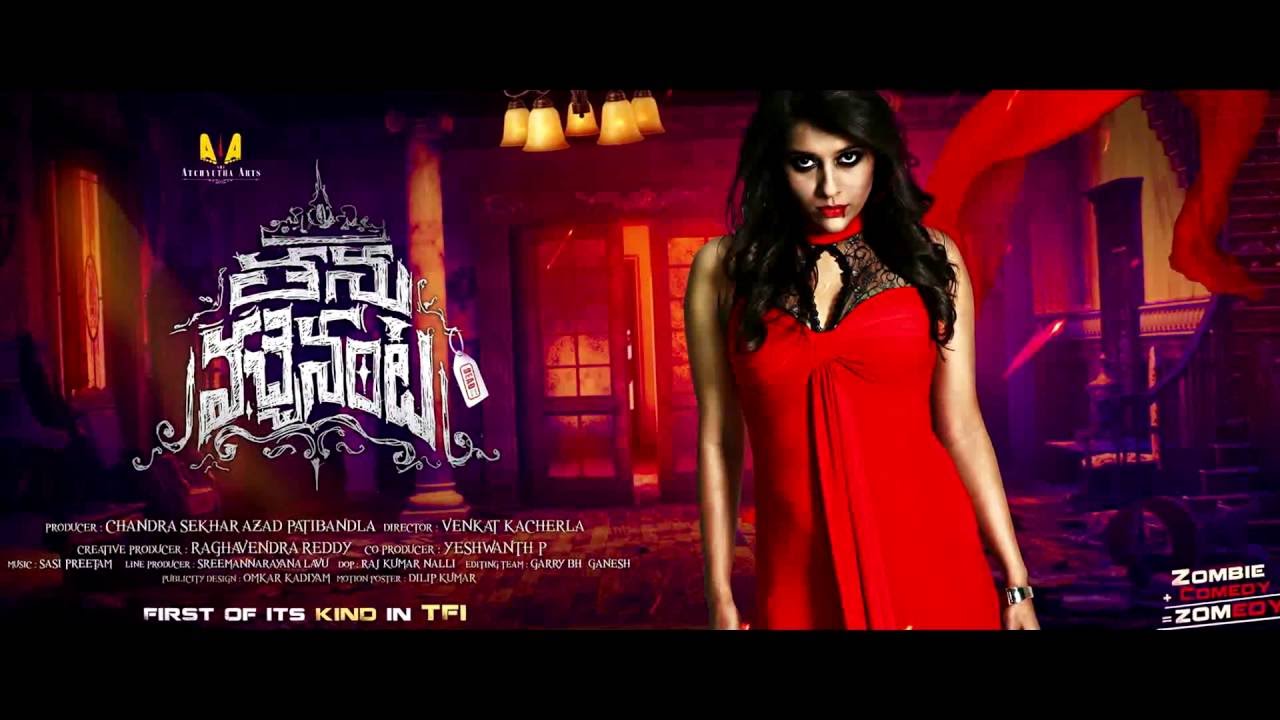 25CFrames Rating: 2.5/5
| | | |
| --- | --- | --- |
| Release Date | : | October 21st, 2016 |
| Starring | : | Teja Kakumanu, Rashmi Gautam, Dhanya Balakrishna |
| Direction/ Screenplay | : | Venkat Kacharla |
| Producers | : | Chandra Sekhar Azad Pati Bandla |
| Music Director   | : | Ravi Chandra |
| Cinematography | : | Raj Kumar Nalli |
| Editing | : | Garry BH Ganesh |
Thanu Vachenanta Movie Review, Rating, First Day Collections, and Public Talk
Thanu Vachenanta Movie First Day Box Office Collections
Thanu Vachenanta is the first Zombie film in Telugu directed by Venkat Kacharla.  The movie stars Teja Kakumanu, Rashmi Gautam, Dhanya Balakrishna.  This is the first time that movie was made in Zombie genre which means zombie plus comedy.  The movie has hit the screens today in many theaters.
Thanu Vachenanta Story
Thanu Vachenanta is about the zombie who pops up suddenly in the flick.  A young lad named Teja kiss goodbye to his love of life which is played by Swetha (Dhanya) due to his family and ends up marrying Shruthi played by Rashmi.  It is difficult for him to settle his feelings for Swetha because of which he faces many problems with Shruthi.  At a point of time he gets vexed with the situation a lot that he ends up making a miscue.  What is the miscue that he has committed and what problems will spring up in his life and why Shruthi turned out as a zombie is something for you to watch in the theatres.
Review
Unlike routine horror comedies that are flowing in from the directors lately, this movie is complete new genre movie.  Thanu Vachenanta is breaking new ground idea from the director Venkat Kacharla. The movie has got great sense of comedy scenes.  Though it is the first that zomedy is introduced, it was well handled by the director.  It did not seem odd and did not go overboard.  Rashmi Gautham as zombie performed very well.  In between the unnecessary drama that tests the patience of the moviegoer, Chalaki Chanti's comedy becomes a savior.
Plus points
Thanu Vachenanta has got some comedy elements that from Chalaki Chanti delivered well.
The twist placed in the interval will hook up the audience.
Rashmi as a zombie delivered admirable performance.
Minus points
Director wrongly carried the plot and failed to present the exact picture of his mind.
High expectations on the flick will lead to huge disappointment. Especially don't expect much from Rashmi's role.
Technical aspects
Though the zombie comedy is handled above averagely, the presentation deserves marks.  The music needs no special mention, it is just moderate.
Verdict
The makers have failed to present what they want to say to the audience, but as it is a first attempt by them in this genre, an audience can pass it and give it a watch.
Rating: 2.5/5