Hansika Motwani Love Affair With Siddharth?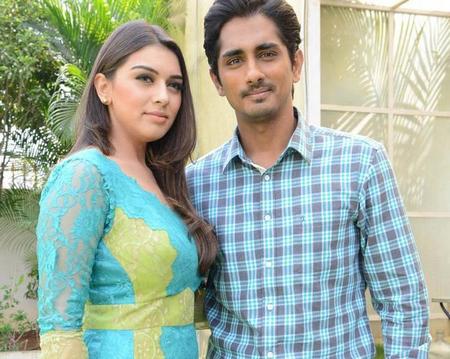 Hansika is currently neck deep in love with hero Siddharth. We are not saying this, but all Kollywood birdies are singing this song.
Even Tamil papers and media are talking about this alleged love affair. When asked Hansika rubbished about this and laughed it off and said that she is pretty busy with her movies and that she has no time for affairs. Indeed ever since she broke up with Simbu she had gotten busy and currently has about nine cinemas.
When the news about her love with Siddharth came out in media, Hansika condemned it on her Twitter and said she has fallen love with camera and said she has not even spoke with him. Let's see how Samantha will react to these rumors.