Get Ready for 4-Hour Power Cut Timings in Telangana State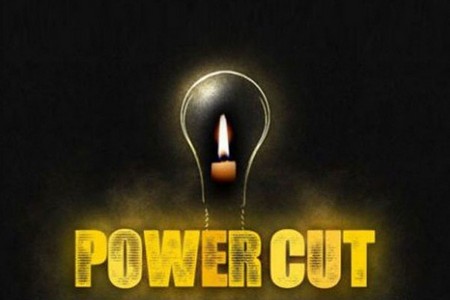 Power crisis is all set to hit Telangana once again. With there is an acute shortage of power and summer is just around the corner, power woes are looming large. Following this, Telangana government is contemplating to have a four-hour power cut daily very soon. A possible decision on the same would be taken after Feb 21, say officials in the know. The Telangana State Southern Power Distribution Company Ltd (TSSPDCL) also hints that most probably the four-hour power cut will be divided in two sessions of two hours each.
Already, authorities seem to have made plans for power cuts- once in the morning peak hour between 6.30 AM and 9 AM and the second one sometime during the day, before 6 pm. However, there will not be any cuts after 6 pm in the city although there would be heavy usage during the nights. Agricultural pumpsets would be supplied power after 6 pm till late at night without any interruption.
Currently, the two discoms in the state are using 5,209 MW daily (3,679 MW in southern and 1,530 in northern) and this is expected to go up once the temperatures in the state increase. Apparently, Hyderabad alone consumes 3,600 MW daily. This is expected to go up to 4,200 MW daily during the months of March and April and there will naturally be a shortfall. We hear that already efforts are under way to buy power from outside.