"Feeling Sad For Becoming Actress" says Taapsee Pannu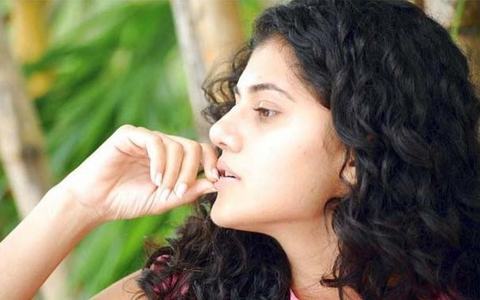 It's quite sad to hear that a beautiful actress is regretting for becoming an actress. According to a report published in a noted Telugu newspaper, curly haired seductress Taapsee is feeling sad as destiny has put her in tinsel town.
After debuting with "Jhummandi Naadam" in Tollywood, Taapsee became a hot starlet and acted in a dozen of flicks. But fate is that none of those flicks have become huge blockbusters forcing an 'iron leg' tag on her. That left our Delhi beauty with no chances in Telugu industry and she knocked Bollywood's doors then. There also, she is not a happening actress at the moment despite having couple of flicks in hand.
As per the published report, Taapsee said, "I'm beautiful and talented than many other actresses in the fore. Still, opportunities are not coming way. Sometimes I fee sad for becoming actress though I always thought of becoming an entrepreneur post my studies".
Taapsee left her software-professional job with a top notch corporate company to turn actress. Hope luck shines on her.