Fake Posts to Malign Bunny's Image
South Indian International Movie Awards, which is popularly known as the SIIMA Awards is a grand event held every year for giving away awards and rewards for all actors on behalf of their acting skills and other achievements from the South Indian Film Industry. SIIMA Awards will select few nominees for each and every categorythat includes Best Film, Best Actor, Best Actress, Best Director and much more categories.
Like every year, this year it has invited voting for the best actors and other categories from the given nominations. SIIMA Voting has commenced with lot of controversy about Young Tiger NTR not being nominated. The voting is in complete blow and according to the reports more than 50 Lakh Votes have been polled that have acquired in the last one week.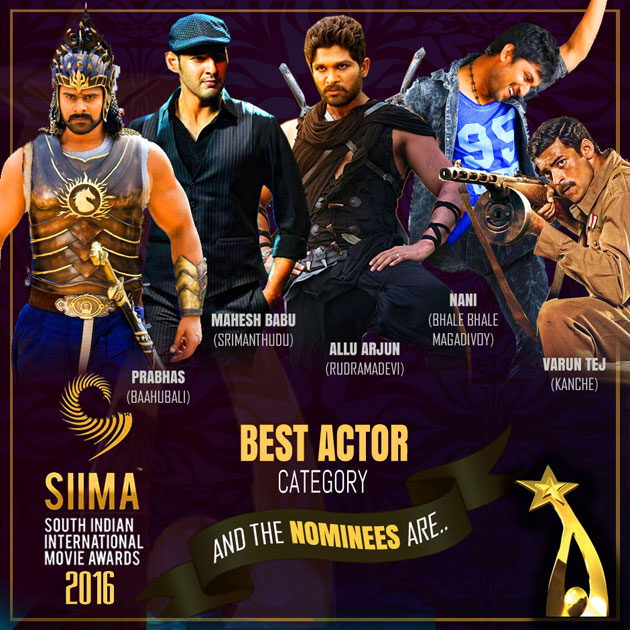 As the Vote percentage is clearly visible and considering it to be crystal clear, SIIMA Awards has become quite prestigious for all fans and movie adorers and each one is attempting to thrash the others by hook and crook.
All the Jr. NTR Fans are quite upset that their hero is not nominated for the SIIMA awards 2016 and moreover, they are trying their best to make sure that Superstar Mahesh Babu doesn't win. It's the similar case with Pawan Kalyan fans who assume that Mahesh is the only competition for Pawan Kalyan.
Currently, the star equation has completely turned to Mahesh Vs Prabhas + NTR + Pawan Kalyan.
On the other hand, a group has also began their work to create negative buzz of Allu Arjun by posting fake posts under the name of controversial director Ram Gopal Varma as no other celebrity wishes to call a hero's fans who gets ill-treated directly. When they checked the timeline of RGV's Twitter handle, no such post was found on his micro blogging site.
However, we have to wait till the announcement of the best in all categories at the SIIMA awards event 2016.