Dasari Narayana Rao Shocked Telugu Film Industry and Pawan Kalyan Fans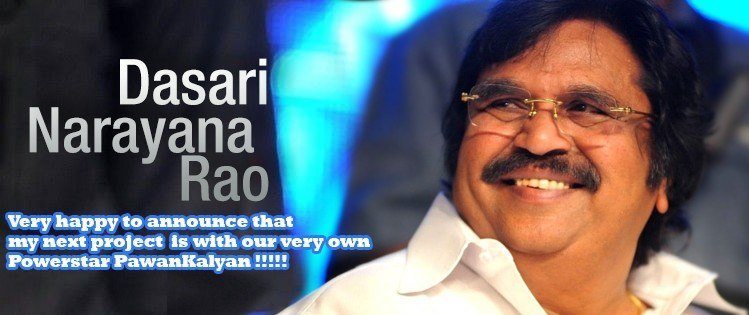 Apparently the teaming up of Pawan Kalyan and Dasari Narayana Rao for a movie has left movie lovers jaw dropping. Because this combination looks so odd, if our veteran director is by any chance wielding megaphone for Powerstar. Shocking the fans and movie lovers, Dasari did something interesting that lasted for 10 minutes.
An Interesting Update On Baahubali movie | A die hard fan open letter to Jr NTR Shocked everyone
Confirming that he is going to work with Pawan, Dasari posted on his Facebook page, "Very happy to announce that my next directorial project is with our very own Powerstar PawanKalyan". Reading this, many fans are shocked to know that Dasari is in fact directing Pawan, and wondered how the leading hero has given chance to this veteran director who hasn't scored a hit since ages. Undoubtedly Dasari is best but his oldie screenplay is not matching present times. Before fans recovered from this shock, Dasari deleted his post and came up with another.
Rakul Preet Sensational Comments  | Pawan Kalyan Warnings to AP Governament
"Very happy to announce that my next project is with our very own #Powerstar #PawanKalyan!!!!! (sic)", posted Dasari, on his official FB page. Well, that settles down the confusion and much more. Stay connected for more updates about this project.