Danush Irritated By Telugu Media Folks?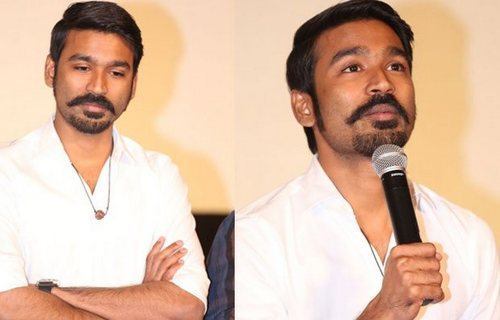 Few people become superstars not because they do great movies, but they have patience for everything. Not easily they lose cool on anyone. But one such superstar Danush has nothing but to show his displeasure as Telugu media folks requested him for something that irritates.
Actor Rajasekhar Refused Mahesh Babu Film? | Temper rape and torture's color changed
Despite of some hit flicks he has done, Danush has become a national icon with his "Why This Kolaveri Di" song. The song went viral on the globe and he has fan bases formed at many corners of the world. When he is town the other day to promote his latest movie "Anekudu", few media folks asked him if he could sing a couple of lines from Kolaveri song. A visibly baffled Danush said, "This Kolaveri Di has become a torture, because everywhere people ask me to sing the song". His reaction explains how disappointed he is.
Hidden Facts about Anchor Rashmi Gautam | Renu Desai Stunned By Her Own Advertisement
But singing is not disappointing for Danush as he has sung a song for this upcoming movie "Anekudu" too. Not in Telugu version, but for Tamil version Anegan he has sung a song as director KV Anand insisted him to do so. "I love singing but not singing wherever I go for press meets", Danush says.