"I cannot cross my values" stated Tamanna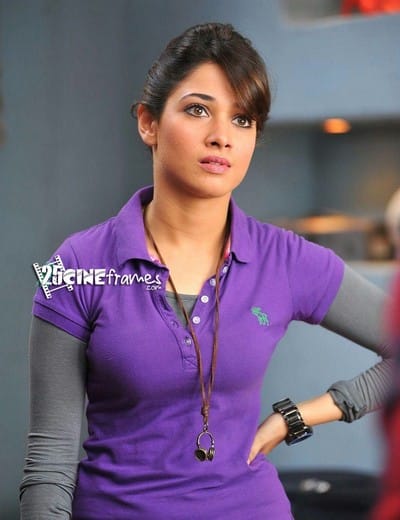 Tamanna who was last seen in Naga Chaitanya's "Tadakha" hadn't signed for any Telugu film yet. However, she is quite busy shooting in Tamil and Hindi. Although, she had a bad debut in Bollywood with "Himmatwala", she has become quite popular over there.
In a forthright interview given to Telugu daily Eenadu, she said that "I strongly feel that glamour is important for a film, But if you try to focus only on glamour without good story and screenplay that will end up as a bad attempt. Now I'm in Bollywood too and many people are speculating that I would be wearing a Bikini! But, while entering the film industry I have set certain values and limitations and I put up with those values. I also follow those limitations while choosing a film".