Comedian Prudhvi Escorted by 8 Bouncers!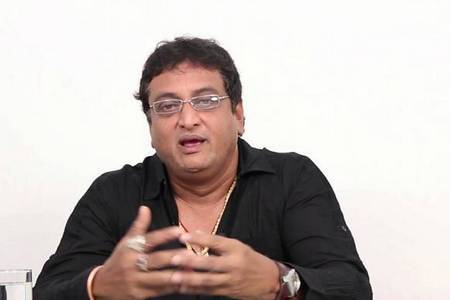 Thanks to the stupendous success of Gopichand-Rakul Preet starrer Loukyam which in turn gave big break to comedian Prudhvi. Prudhvi's role as Boiling Star Babloo won several hearts and has become a huge hit. Prudhvi' who is often referred as "30 Years Industry" Prudhvi ever since his popular dialogue from Khadgam became a rage, he is now referred as Boiling Star. In fact, he has got huge fan following and finding it difficult to go out alone without bouncers.
Revealing his experience altogether, post the success of Loukyam, Prudhvi said, "During the success tour, we visited several theatres. After the interaction with audience when we tried to step out, crowd thronged to meet me and shook hands with me and the crowd outside theatre was too high. Unable to control the crowds, I was asked to wait inside the theatre for a while and I was escorted by 8 bouncers."
One who slapped Rana Daggubati! | Brahmanandam revealed the last words of MS Narayana | Hamsa Nandini confirmed about her Love affair
He added, "In fact, recently director K. Raghavendra Rao too called me by the name Boiling Star Babloo. He rarely speaks and talking to him itself is achievement. But he himself calling me by the character's name is a proud moment. After seeing the crowd's excitement, I feel that my responsibility has doubled and it's time to choose very wise and decent roles to enthral audiences."
Shocking News About Actor Sonu Sood! | Purpose Behind Akhil, Shriya Dinner | Tapsee took revenge on her First Lover!